Our Team
The empowering voices behind Maricopa County's Voices for CASA Children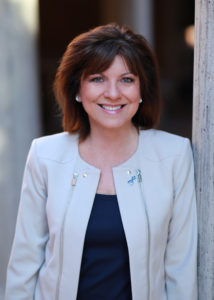 Victoria Strayer – President
Victoria Strayer is Board President and a founding member of Voices for CASA Children. As a CASA volunteer, she has advocated for four children and been a Peer Coordinator in the CASA of Maricopa County program. Victoria believes that every individual is empowered and accountable to enrich the lives of others and is committed to bringing the positive impact of a CASA volunteer to more children in Arizona.
Victoria serves with VOICES as a volunteer. In her corporate role, she is SVP of Risk and Compliance at TSYS, a leading global electronic payments technology company. Victoria has two daughters, four grandchildren and is an Arizona native.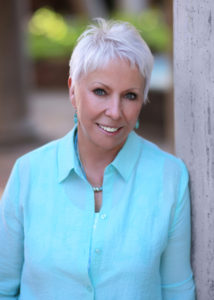 Christine Scarpati – Vice President
Christine Scarpati joined the board in 2016 after serving as the founding CEO of Child Crisis Center for 34 years. At CCC, her team furthered the agency's mission of preventing child abuse and neglect by creating such programs as emergency shelter care, foster care and adoption, in-home visitation, kinship support, and the Family Resource Center. Christine was instrumental in the creation of the Child Abuse Prevention License Plate, now the most popular specialty plate which is on thousands of Arizona cars and provides funding for prevention programs statewide. Christine serves on the DCS FIRST commission. She and her husband, Frank, love to travel and find adventures in far-off corners of the world.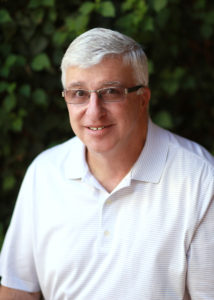 Chuck Martiny – Treasurer 
Chuck Martiny joined the board of Voices for CASA Children in 2014. He has been a Court Appointed Special Advocate for more than five years and has advocated for boys ranging in age from six to sixteen in four different cases. Chuck chose to become a CASA volunteer because it gives him the opportunity to help the most vulnerable children in our state. Chuck is a 35-year resident of Arizona and is recently retired. He is the former owner of Handling Systems which he founded in 1981. Chuck has been happily married to his lovely wife Maryann for 45 years and has three daughters and seven grandchildren.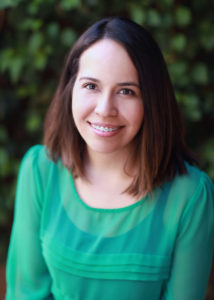 Mary Ramirez – Secretary
Mary Ramirez is Board Secretary for Voices for CASA Children and has served as a board member and volunteer since 2013. Her passion for underserved and neglected children – and the need for more Court Appointed Special Advocates – led her to join the organization. Mary's goal is to increase exposure for the CASA program and attain the goal of one CASA for every child in state care. Mary's 8 to 5 career is in finance and housing at Trellis, a non-profit housing agency that assists residents of Maricopa County obtain sustainable homeownership. A native Arizonan, Mary is an avid reader who dotes on her two fur-babies, Luna and Misha, a German Shepherd and energetic Chipoo.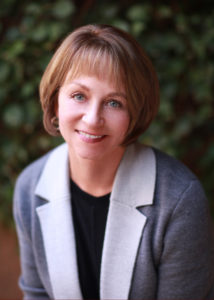 Cathie Spain – Board Member
Cathie Spain joined the VOICES board in 2014 and serves as an advocate for a teenage girl. Becoming a CASA volunteer and working with VOICES has been one of her most rewarding experiences. Cathie has a great love of children and realized that working with both of these organizations is a great way to help kids. Cathie spent 35 years in Labor Relations and Human Resources and recently retired from PetSmart following early retirement from The Coca-Cola Company. She is helping VOICES develop its employee and volunteer handbooks. An avid runner, Cathie is co-director with Chris Trapp for VOICES' annual Superhero Race. Cathie is married to Milt and together they have five children and six grandchildren.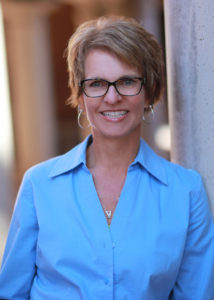 Christine Trapp – Board Member
Christine Trapp joined the VOICES board in 2014, shortly after volunteering to be on the first Superhero Walk & Run committee. She has advocated for four children and is currently on another case. Christine is also a Peer Coordinator for CASA of Maricopa County, guiding and supporting five CASA volunteers. She has worked for the Rockford Corporation for almost 30 years and has three grown children, two stepchildren and one granddaughter. After her children were raised, Chris decided she had time to be more involved in our community. Her journey as a CASA volunteer has exceeded all of her expectations. Making a difference in these children's lives drives her resolve to do more for children in need.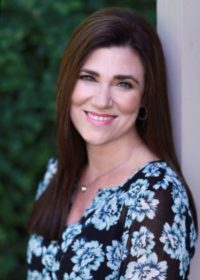 Kristine Reich – Board Member
Kristine Reich has served on the VOICES Board of Directors since June 2017. Her passion to participate in the child welfare system in Arizona spans many years working as a social worker, mediator, and law professional. In previous years, Kristine developed the fundraising dance-a-thon, Boogie in Blue, to benefit Prevent Child Abuse Arizona and Voices for CASA Children, and to celebrate the National Child Abuse Prevention Month. Kristine is formerly the statewide Director of Training for what is now the Child Welfare Training Institute at the Arizona Department of Child Safety and the Director of Adoptions for Aid to Adoption of Special Kids (AASK). She currently practices law and is the principal at Restorative Law & Mediation PLLC, specializing in mediation, collaborative divorce, and family and juvenile law matters. Beyond practicing law and serving on the Board, Kristine owns and operates Eutopia Fitness and Dance LLC, a fitness-inspired dance studio in North Scottsdale.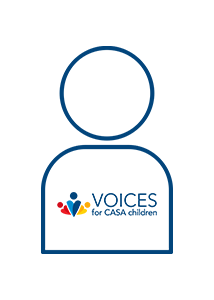 George Turner – Board Member
George Turner joined the VOICES board in 2018 after learning about the organization and meeting Board members at Statewide CASA Support Council meetings. He currently also serves as Governing Board President for Navajo County Friends of CASA and divides his time between his Pinetop and Scottsdale homes. George and his family retired to the Pinetop area after a 33-year career with Motorola Inc., which included assignments in the Phoenix area, Chicago, and Seoul, South Korea. He has always been interested in the education and welfare of children, and served on the Board for Blue Ridge Unified School District for ten years, including seven years as its President. George and his wife, Liz, have two grown daughters both living and working in the Phoenix area. George enjoys most sports, is a semi-serious golfer, an avid reader, loves cars and motorcycles, and enjoys traveling.
Voices for CASA Children Staff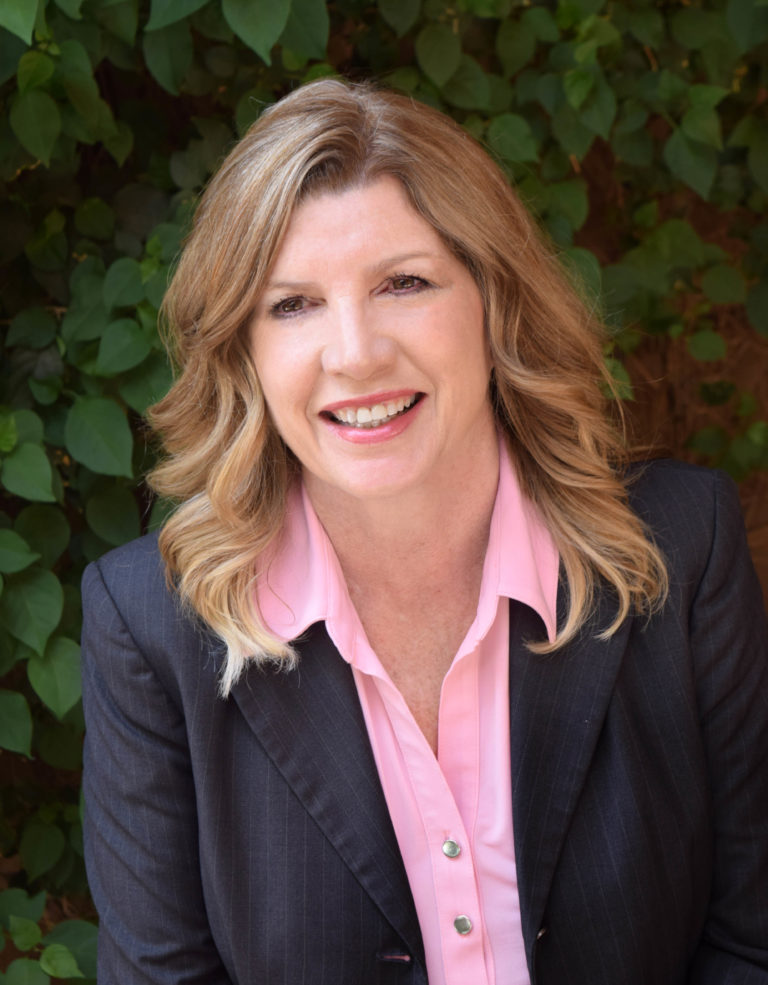 Robin Pearson – Executive Director
Robin Pearson is the Executive Director, a founding member and the prior Board Vice President of Voices for CASA Children. She began as a volunteer child advocate in 2010 for the CASA of Maricopa County program and believes every child deserves a chance to thrive. Robin's background as a corporate executive for EDS and America West Airlines prepared her to bring the business and collaboration skills needed to grow the community of support for children in foster care. Robin grew up in Scottsdale and has three grandchildren.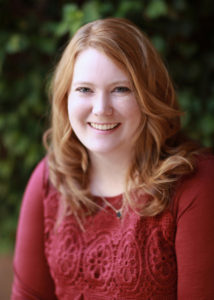 Adrian Jamieson – Program Manager
Adrian Jamieson is the Resource and Program Development Manager for Voices for CASA Children, orchestrating the organization's fund and new program development. Adrian's passion for serving Arizona's young people and community building brought her to VOICES in June 2016. Of all of the fun things she gets to do at VOICES, her favorites are working with volunteers and exploring new program areas. Adrian has a strong background in program and volunteer management and received her Master's in Public Administration with a focus in Nonprofit Management from Arizona State University in 2015. Originally from Kentucky, Adrian moved to Arizona in 2013 with her husband and enjoys exploring its many parks and museums.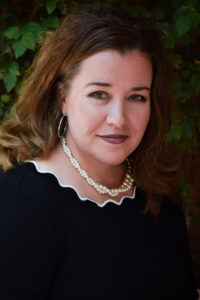 Amanda McNally Koeller – Accounting Manager About
Amanda McNally Koeller oversees the accounting function for Voices for CASA Children. Amanda is passionate about educating and improving the lives of children. In her previous positions, she has worked for both the private and non-profit sectors in financial leadership roles. She has served as Treasurer on several non-profit Boards over the past ten years, as both a staff member and a volunteer. Amanda has a Bachelor of Science degree in Business Communications and Marketing from Eastern Michigan University, and holds a Master of Business Administration degree from the University of Phoenix. She currently serves as Secretary/Treasurer of the Aztec Wrestling Booster Club, Science Chair for the Aprende Parent Teacher Student Organization and Scholarship Chair for Help-Dream Organization.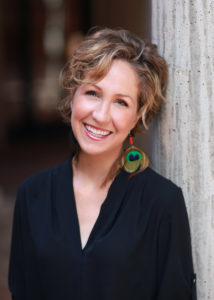 Christine Slomski – Marketing & Recruitment Manager
Christine Slomski is the Marketing & Recruitment Manager for Voices for CASA Children, bringing with her a decade of marketing communications experience across a variety of industries between Arizona, Colorado, and Washington State. Before joining the VOICES staff in January 2017, Christine volunteered for the annual Jingle and Mingle event in December 2016. Christine is an Arizona native committed to helping the Greater Phoenix community thrive in health and well-being initiatives, artistic collaborations, and programs supporting women's well-being. Outside of VOICES, Christine is most commonly found attending lectures, writing at a local coffee shop, or hiking the Valley's nearby trails.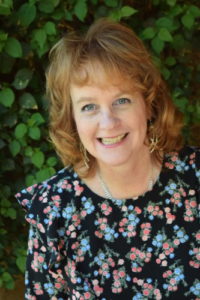 Diane Gardner – Child Enrichment Specialist
Diane Gardner joins the Voices for CASA Children team with great enthusiasm, filling the role of Child Enrichment Specialist. Diane retired from a 34-year career in technology, most recently serving as the Chief Information (Technology) Officer for the City of Mesa. Having volunteered for a variety of non-profit organizations during her career, she is delighted to be able to focus her time on VOICES' critical mission in support of Arizona's children. Her family holds a healthy non-profit track record and sense of altruism as well: Diane's husband of 35 years and her oldest daughter each serve in non-profit organizations, and her youngest daughter currently practices veterinary medicine in the Valley. Diane loves planning traveling adventures for the family and holds the title of Chief Party Planner (CPP)! Outside of coordinating child enrichment opportunities with the community and CASA volunteers, Diane spends time with her four-year-old granddaughter and creatively "attempts" in all things crafting. Originally raised in Wyoming, Diane and her family happily call Arizona home.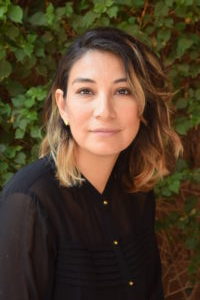 Brenda Leon – Outreach Support Specialist
Brenda joined the Voices for CASA Children Team in June 2018 as the Outreach Support Specialist. An Arizona native, Brenda has a background in Psychology from Arizona State University and brings eight years of experience working with adolescent girls at Florence Crittendon in the heart of Phoenix. At Voices for CASA Children, she is passionate to serve Arizona's youth by way of helping community members apply to become Court Appointed Special Advocates. Outside of the office, Brenda spends her time with her husband and three children.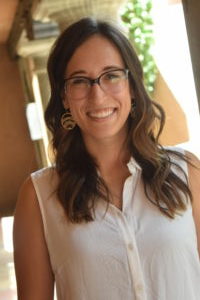 Rosie Ronnow – CASA Training & Program Manager
Rosie Ronnow brings great energy to the Voices for CASA Children team. Rosie has a background in community development, health education and volunteer management, and received her Master's in Public Health in 2015 in Australia. She is passionate about creating healthy communities where children can thrive, and supporting the many amazing volunteers who work with children in Maricopa County's foster care system. Rosie is an Arizona native, yet spent four of the last six years expanding her horizons abroad, having lived in Denmark and Australia. She enjoys traveling and hiking, and spending time with her husband, David, and new baby girl, Sienna. Rosie is also the proud mother to one "fur baby", Gunner.
Advisory Council 
Christine Arians, Arians Family Foundation
Dave Brown, Supporter
Renee Espinoza, Supporter
Todd Francis, CFO – Neighborhood Housing Services of Phoenix
Walter Menges (1940-2017), CASA
Olivia Richards, Philanthropy Director – Kappa Alpha Theta, ASU
Founding Committee 
Victoria Strayer
Robin Pearson
Fran Bardino
Walter Menges (1940-2017)
Ian McLeod
Lila Semrau
Sarah Turner
Jeannie Metzler
Melissa Smallwood
Mara Zemical